Snuneymuxw cancels Tribal Journeys gathering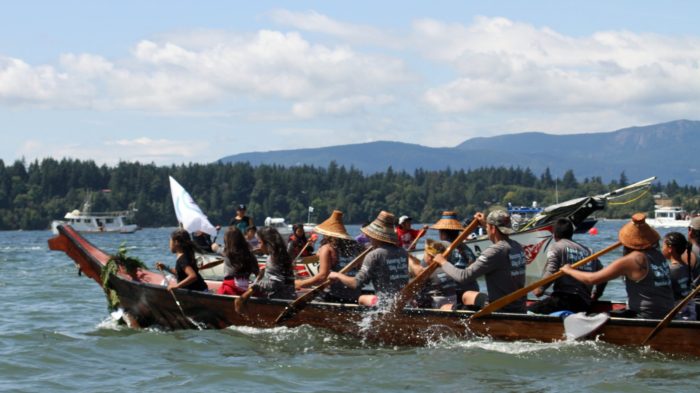 Above: Pullers arrive at Lummi for Tribal Journeys 2019. File photo.
Snuneymuxw First Nation has cancelled hosting Tribal Journeys in 2020 because of COVID-19 concerns, the nation has announced.
The annual gathering was set to wrap up in Snuneymuxw territory from July 27 – Aug 1.
A media release from the nation says the event will no longer take place because of the public health risk.
"While large gatherings are our custom, the health risk due to COVID-19 is substantial and we cannot bring thousands of people together for a number of days with the presence of the pandemic," Chief Mike Wyse said in a statement.
"The long-term impacts of COVID-19 are unknown and we must err on the side of caution to protect everyone." 
An earlier statement on the Tribal Journeys website last week said the event would be postponed. The new announcement comes as numbers of COVID-19 escalate daily in B.C. and worldwide.
"We ask for the understanding and support of those who are assisting to plan, organize and fund Tribal Journeys 2020," Wyse said.
"Your partnership with Snuneymuxw is appreciated and I know we will work through this together. If there is an opportunity for Snuneymuxw to resume as hosts for Tribal Journeys sometime in the future, we are honoured to do that."
This is a developing story and will be updated as more information becomes available.